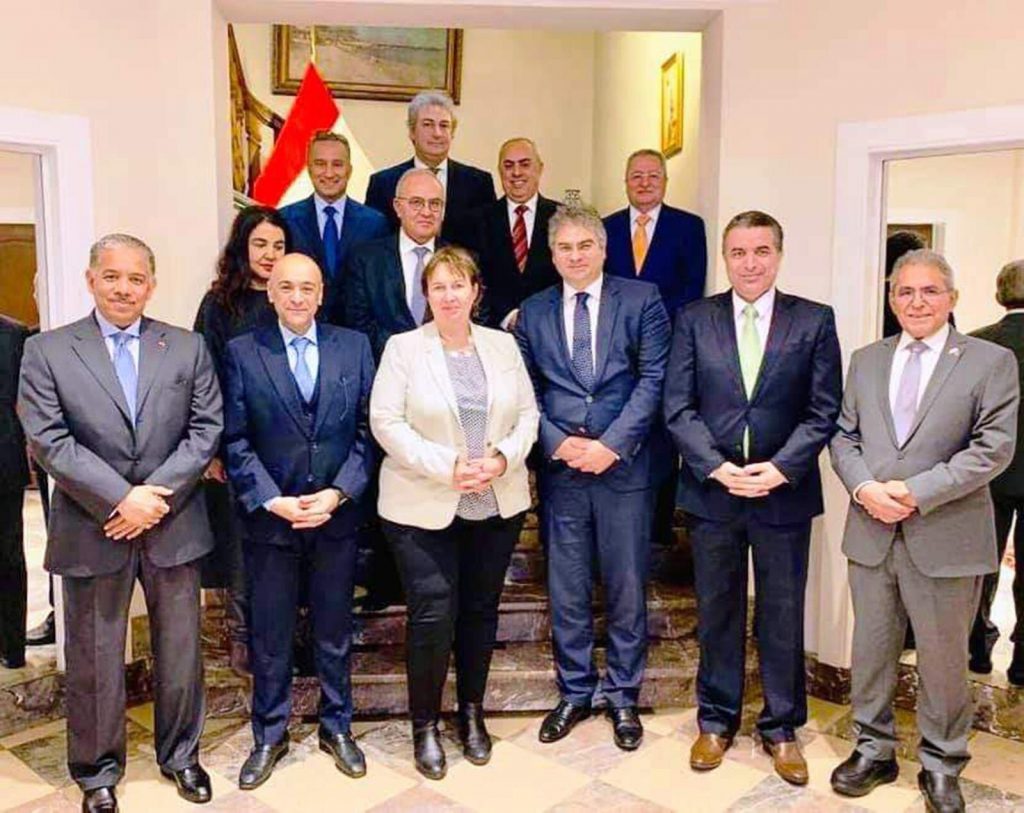 HE Ambassador of the State of Qatar to Belgium and Luxemburg Abdulrahman bin Mohammed Al Khulaifi, Head of Qatar's Mission to the European Union (EU) and NATO participated in the Arab Ambassadors Council meeting with HE European Union Special Representative for the Middle East Peace Process Susanna Terstal.
The meeting, which was held today in Brussels, discussed a host of topics concerning the Palestinian issue and its developments.
The EU official emphasized the importance of joining efforts for supporting the Peace Process, affirming the EU's continued efforts to bring the two sides back to the negotiating table to reach a lasting peace agreement on basis of the two-state solution.
The Arab ambassadors, in turn, lauded the EU's support for the Palestinian people, as well as the role played by Susanna Terstal's in supporting the Peace Process and maintaining the two-state solution.